Fidalgo Bay Day
August 12 - 11 AM to 3 PM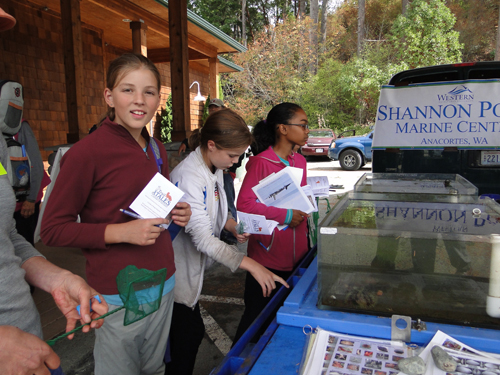 Fidalgo Bay Resort
4701 Fidalgo Bay Road
Friends of Skagit Beaches is again celebrating of our Skagit County estuaries, focusing on Fidalgo Bay, as part of the 2017 Fidalgo Bay Day celebration hosted by the Skagit Marine Resources Committee.  There will be fun for the whole family including food – fun activities and displays provided by a wide variety of local organizations, free chowder & shellfish samples and a traditional Samish Indian Nation salmon lunch (for purchase), the ever-popular beach seining demonstration (we're sure the kids will squeal with joy again this year), and of course the really fun Discovery Passport activity and prizes.
Friends is again offering a "Discovery Passport" for attendees with a variety of hosted "Discovery Stations", passport station questions for kids and adults, and prizes for those who complete the challenge.  Pick up your passport, visit the Discovery Stations, answer the challenge question, get your passport stamped and when complete return to the information table to pick up your prize.  This year's Discovery Passport activities are being supported through a generous donation from Shell Puget Sound Refinery.
Again this year we will be offering a coloring contest for drawings that celebrate Fidalgo Bay, a Washington State Aquatic Reserve.  Last year's winning drawing (above) will be featured on the cover of the Discovery Passport.  Other entries will be posted at our information table showing the inspired artwork from 2016.  Come join us for a great educational opportunity – disguised as fun!
2016 Coloring Contest Winning Entry
Drawn by Elena Johnson