Skagit Plastic Reduction and Recycling Coalition (SPRRC)
Friends of Skagit Beaches - in partnership with Skagit County Solid Waste Division and the Skagit Marine Resource Committee's Salish Sea Stewards volunteer program - has undertaken a new project to provide education and outreach to residents of Skagit County to reduce single-use plastics that can find their way into our waterways and become marine debris, a major issue threatening our bays and oceans. Another major focus for SPRRC is educating residents on changes in recycling guidelines for plastics. We appreciate grants provided by the Washington Dept. of Ecology, Northwest Straits Foundation, and Anacortes Soroptimists that have made this work possible. 
Avoid throwaway living and recycle right!
Read more about how we created this project here!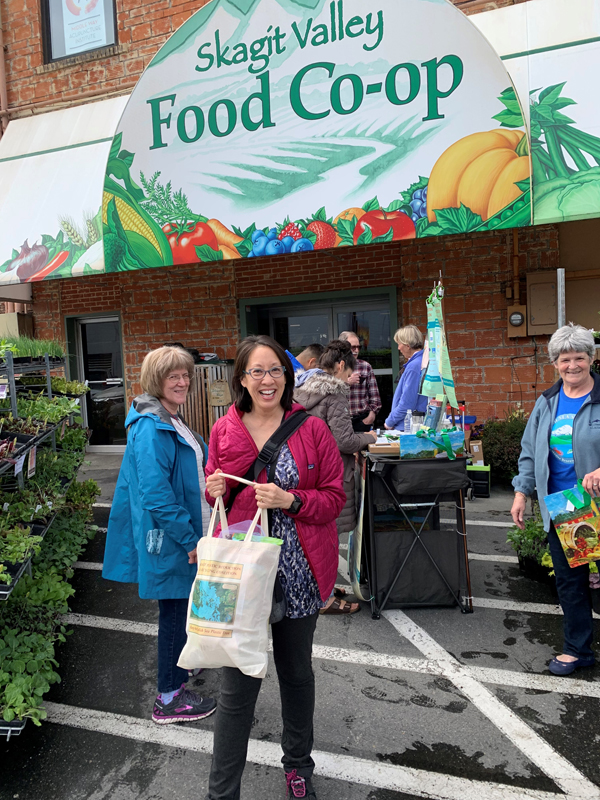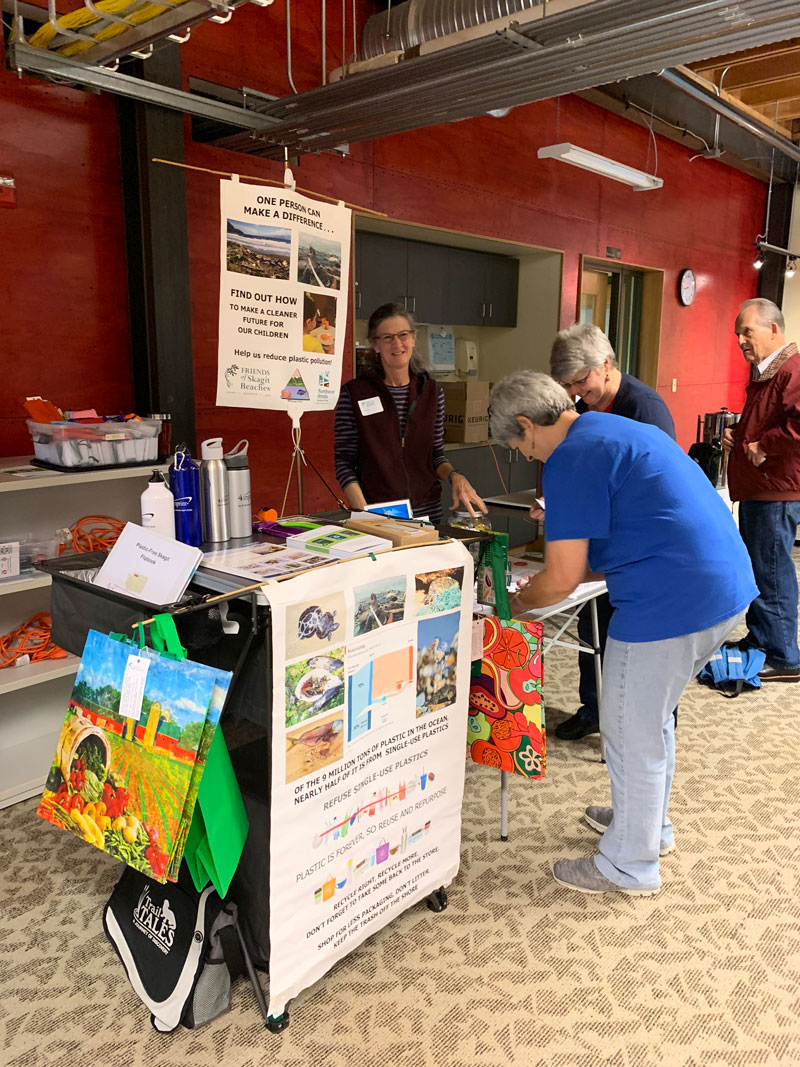 Our Summer Farmers Market Schedule:
May 11 – Anacortes Farmers' Market 9 am - 2 pm
May 25 – Mt. Vernon Farmers' Market 9 am - 2 pm
June 22 – Anacortes Farmers' Market 9 am - 2 pm
July 10 – Sedro Wooley Farmers' Market (Wed. afternoon) 3 pm – 7 pm
August 14 – Sedro Wooley Farmers' Market (Wed. afternoon) 3 pm – 7 pm
September 14 - Anacortes Farmers' Market 9 am - 2 pm
Check out our articles and resources:
The Dangers of Wishcycling - just because we think something looks recyclable doesn't mean it is!
The Problems with Plastics - learn more about microplastics and the impact on the environment!!
Refuse Single-Use Plastic in 2019! - learn more about how to reduce your "plastic footprint" and avoid throw-away living.
En Español:  2019 Primavera Boletin de la Coalicíon para Reducir el Uso de Plasticos y Reciclar en Skagit spanish_articles_booklet_red.pdf
Skagit Plastic Reduction & Recycling Coalition Brochures and other pamphlets:
Brochure: fosb_brochure_red.pdf 
Folleto En Español: sprrc_folletto.pdf
Skagit County Recycling Guidelines [Contado de Skagit Guia de reciclar]
Waste Management Guidelines for Skagit County:
1 page poster skagit_guidelineseven_english.pdf or full 4 page guide skagit_guidelineseven_full_english.pdf
Guia de Reciclaje en Español: skagit_guidelineseven_spanish.pdf
Do your part to prevent plastic waste from escaping into our environment and polluting our waterways and oceans.
Take the SPRRC plastic pledge to reduce single-use plastics. Download the form below and mail it in. We'll contact you about picking up your free reusable shopping and produce bags at our next outing in Skagit County.
plastic_pledge_form_jan_2019_.pdf
Kids Pledge: kids_pledge.pdf
En Español: 129192_plastic-pledge-form-jan-2019-_spanish.docx