Skagit Climate Talks Kick-off October 14th, 2021
Friends is teaming up with the Skagit County chapter of Citizens' Climate Lobby to offer a series of climate change related talks this fall/winter.  Talks will be virtual on Zoom - find the link below for the first talk. Check back for monthly updates on future presentations.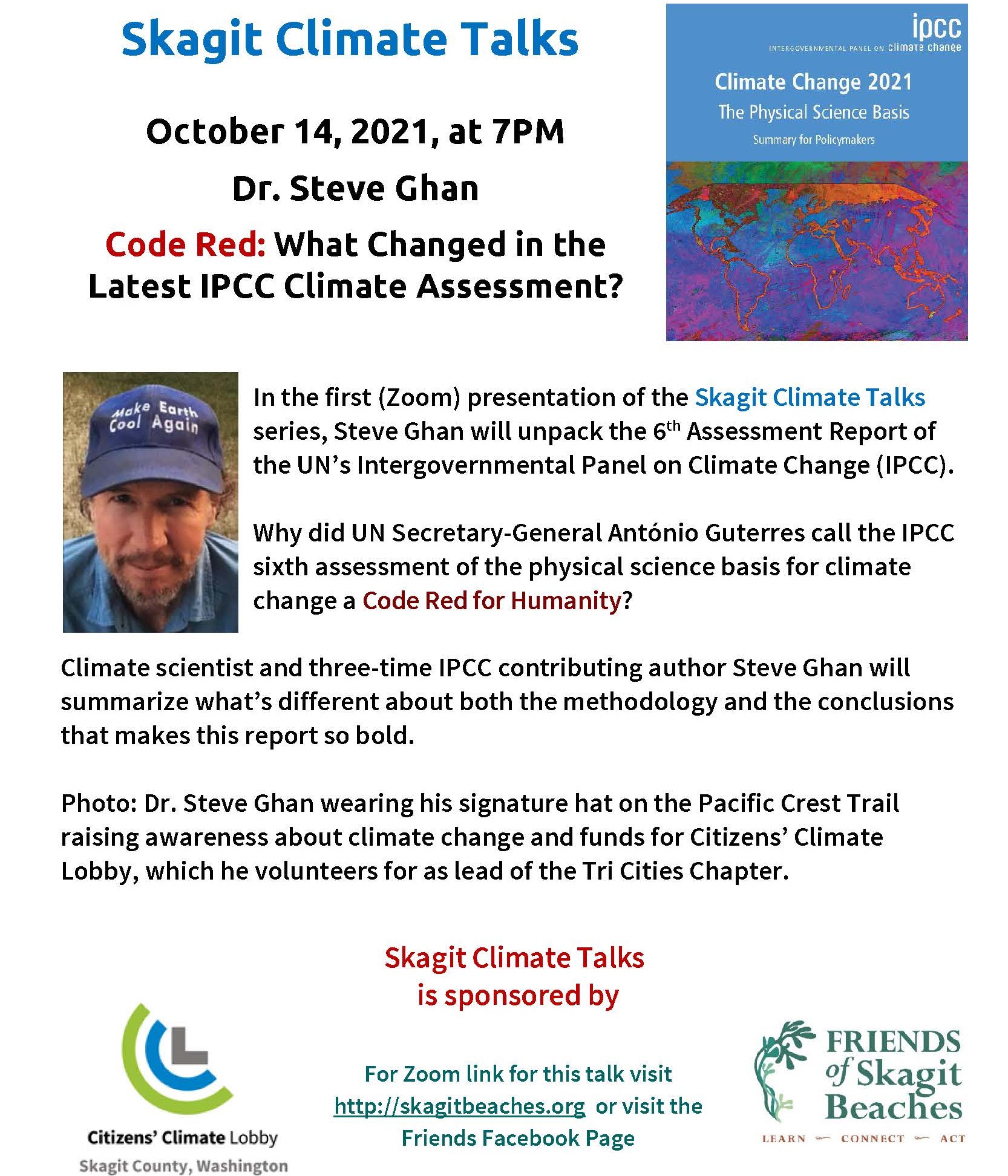 In 2021, the Secretary General of the United Nations announced the release of the latest IPCC Assessment Report and called it's findings "A code red for humanity". The first presentation in our series of climate talks will unpack these IPCC findings for us in language we can understand.
In the past five years the Six America's Study conducted by Yale and George Mason Universities found that the public is becoming increasingly concerned about climate change. Their most recent update of this study started in 2008 found that 74% of American's are increasingly concerned about climate change.  If you like your fellow American's share these concerns, we invite you to join us for a series of talks starting with this first presentation on October 14th.
Join us on Zoom for this talk by clicking the link below or use the meeting ID and passcode in your Zoom client.
Join Zoom Meeting - Click Here
Meeting ID: 934 3815 9448
Passcode: 455579