Friends is awarded Rose Foundation Grant for new Citizen Science Project: Stormwater Pollution Monitoring
Partnering with the City of Anacortes and the Samish Department of Natural Resources, Friends is working to bring this new citizen science project to Fidalgo Island. Read more here! Stay tuned for more details!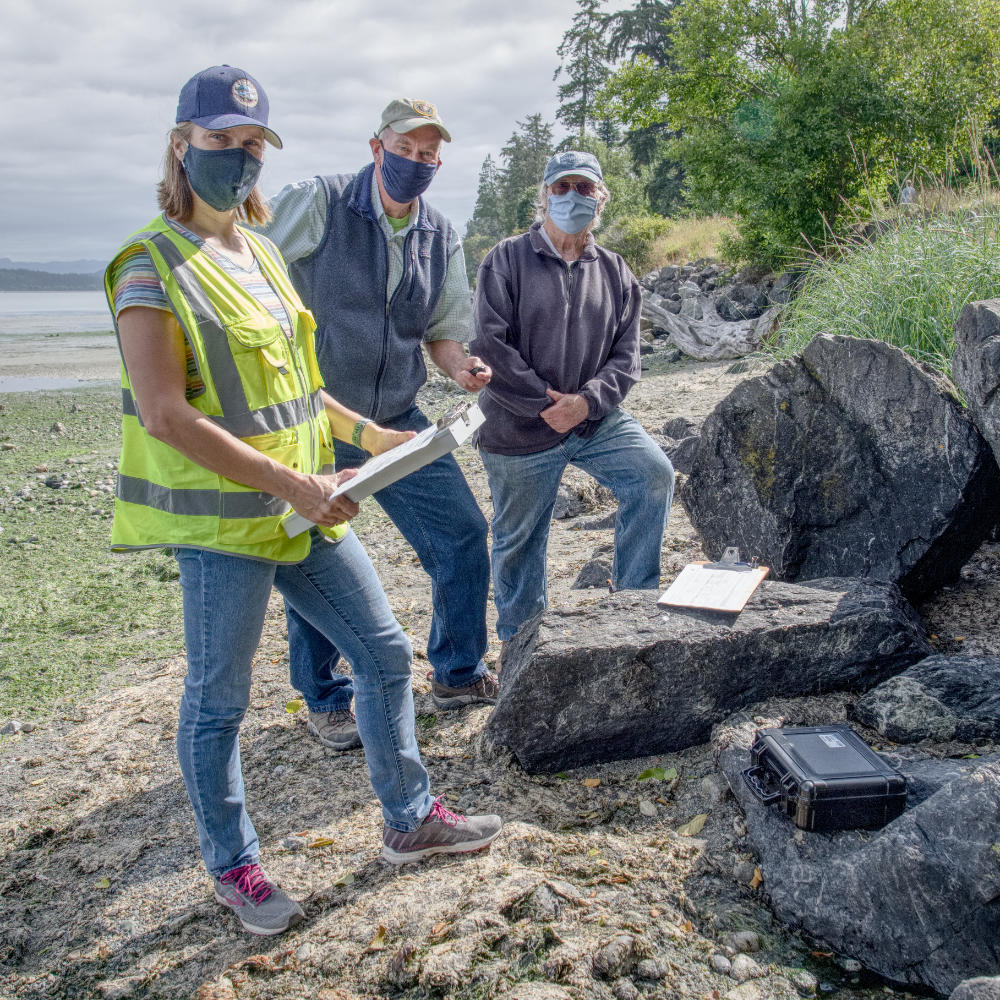 Pictured are Diane Hennebert, Tim Gohrke, and Wayne Huseby. Diane is the stormwater manager for the City of Anacortes. She is our partner contact at the City of Anacortes and the primary recipient of data for our Friends of Skagit Beaches Stormwater monitoring project. Diane has worked in other city stormwater departments and finds the partnership with Friends of Skagit Beaches unique in terms of the monitoring data that will be gathered year round.
Thanks for attending our Tuesday Talks presentations. 
We are taking a break from producing weekly talks and hope to offer more periodically through the summer. In order for us to evaluate the program and take advantage of your feedback, please take  a short survey.  If you are interested in a particular topic or speaker, please email us a friends@skagitbeaches.org and let us know.  
April 21, 2020: Earth Day presentation - Presentation by Pete Haase.
April 28, 2020:The Changing Shorelines of Fidalgo Bay – How Settlers & Industry Reshaped the Waterfront from 1880s to Present - Presentation by Betty Carteret 
May 5, 2020: Geology of Fidalgo Island - Presentation by Dr. Scott Petersen
May 12, 2020: The Changing Shorelines of Fidalgo Bay: Mill History - Presentation by Betty Carteret 
May 19, 2020: Birds of the Ship Harbor Interpretive Preserve with Neil O'Hara
May 26, 2020: Explore the Historic North Shore of Fidalgo Island with Bret Lunsford
June 2, 2020: The Real History of Deception Pass with Jack Hartt
June 9, 2020: The Forest's Grand Recycling Project with Jane Billinghurst
June 16, 2020: Living Light in the Pacific Northwest with Chandler Colahan