Fidalgo Bay Aquatic Reserve
Restoring Shoreline Habitats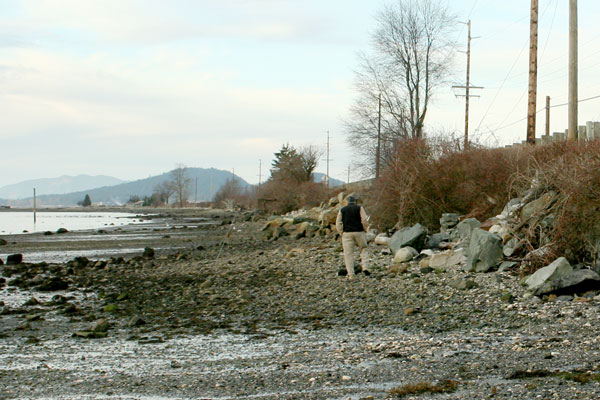 Large portions of the shoreline along the bay are modified by riprap, concrete bulkheads, and creosote pilings‹what shoreline restoration experts call ³armoring.² Armoring protects March¹s Point Road from erosion; but erosion can also be a good thing. The natural process of erosion enables sediments to deposit along a beach and provide the right kind of habitat for forage fish. Armoring interferes with erosion and eventually causes finer sand and gravel to be transported away by tides and currents.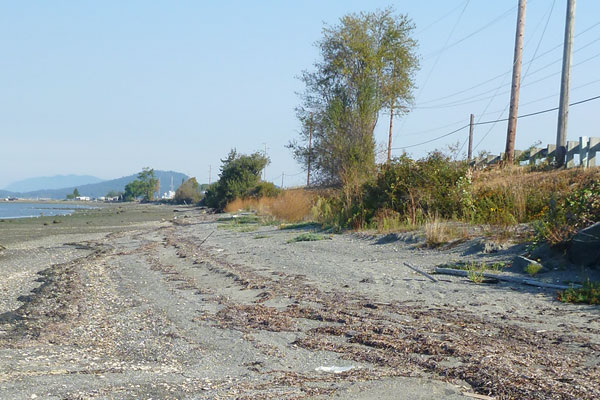 To replace lost sediments, rebuild the beach slope, and improve habitat for forage fish spawning, a multi-partner restoration effort began work in October 2010. Crews hauled in 11,000 cubic yards of sand and gravel that were spread over 3,000 feet of shoreline on the west side of March Point. We will continue to monitor the shoreline to make sure the restoration work is accomplishing our goals of creating suitable habitat for forage fish.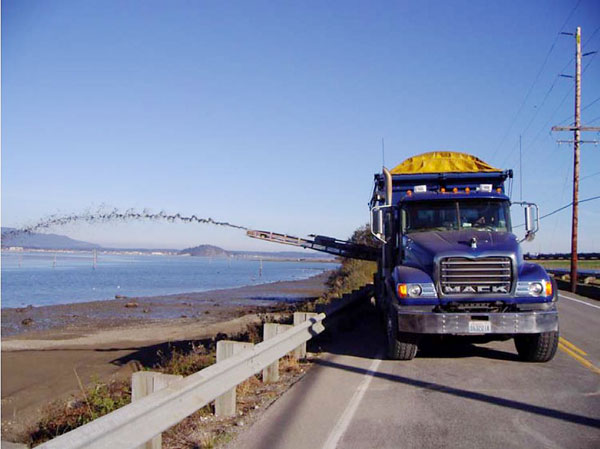 March Point is the site of an important restoration project that took place in 2010. The goal of the project: restore the beach to support habitat for spawning forage fish. 
Forage fish - such as surf smelt and Pacific sand lance - are a critical food source for marine birds, salmon, and other large marine predators. These small fish require just the appropriate kind of conditions to spawn and survive, particularly the right kind of sand and gravel at specific tidal elevations on the beach.

This illustration shows where select forage fish species spawn in relation to tidal heights. Notice sand lance and surf smelt use the upper-intertidal zone, where most shoreline armoring is placed.  Herring spawn mostly in sub-tidal vegetation.