Phase 2 Discovery Points
In June, 2015, we launched Phase 2 of Trail Tales with the addition of 16 new Discovery Points between the Guemes Channel and 17th Street.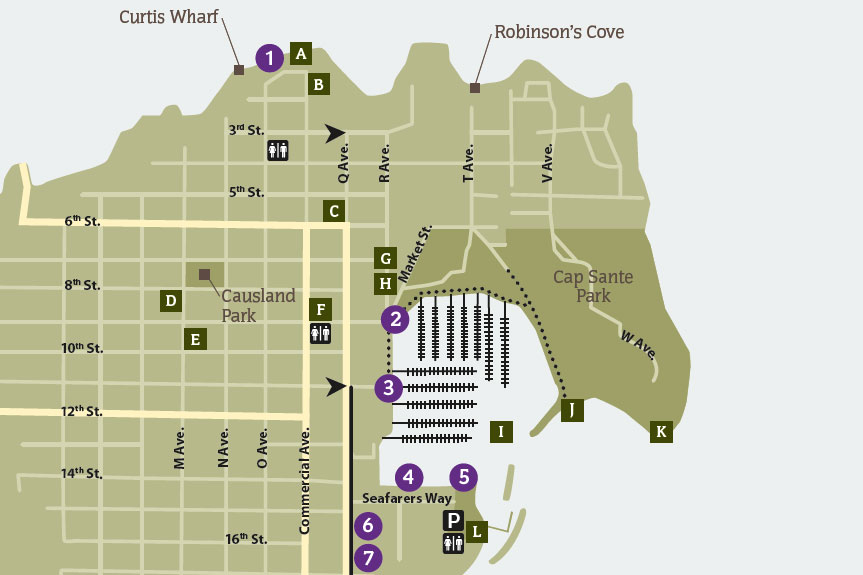 Guemes Channel, Curtis Wharf (#1 on map)
First traveled by European explorers in 1791, the swift, navigable channel between Fidalgo and Guemes islands has long been the heart of the Anacortes working waterfront. Guemes Channel's deep, natural harbor ignited the Anacortes dream of developing a major northwest maritime terminal.
Cap Sante Marina (#2 & 3)
The shallow bay nestled behind Cap Sante headland was once a backwater of sand and mud, where logs were boomed and families dug clams. After years of lobbying by marine interests, the waterway was widened, basin dredged, and shoreline armored. That was in 1929, just in time to help Anacortes weather the Great Depression.
Seafarers' Way & Memorial Park (#4 & 5)
Planning for the new millennium, the Port of Anacortes dared to dream BIG. It envisioned a revitalized Cap Sante waterfront as a world-class boating and tourist destination built around a modern marina and waterfront park.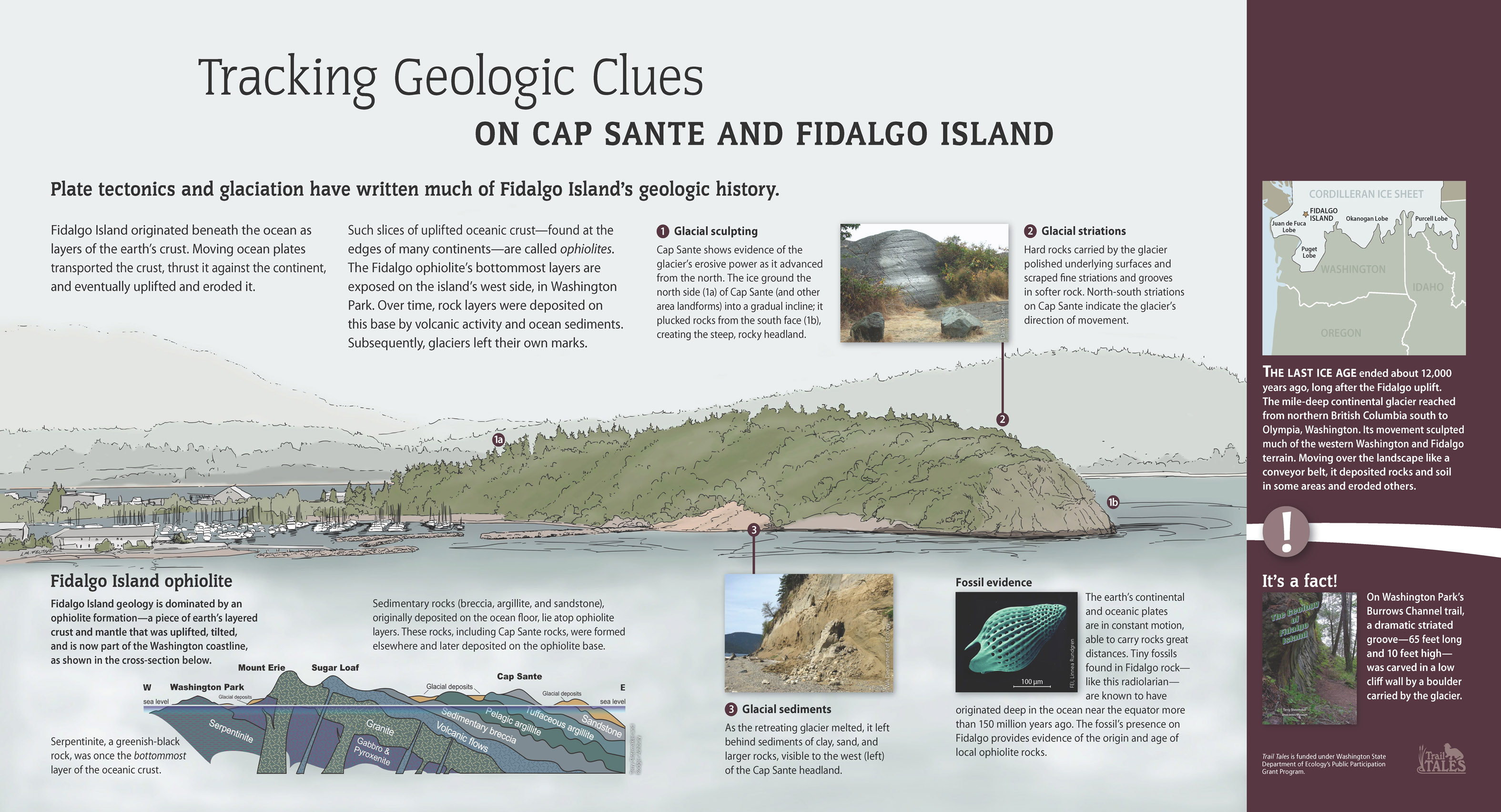 Near Marine Tech Center (#6 & 7)
Deep, navigable waters and a protected bay uniquely positioned Anacortes settlers to blend their determination, resources, and skills, setting in motion generations of marine innovation.